In our chain delivery service is available from three restaurants: CLUB, BAR "Adler Passage 13" and PUB "Faine Misto". Fast and tasty service is guaranteed to every customer, wherever in the city they are. It is very simple to order food from Faine Misto chain – several clicks on the web-site or one phone call to the administrator.
We do not limit your culinary preferences, so you may order food delivery simultaneously from three restaurants. Branded club burger, legendary potato pancake from PUB Faine Misto and cheese soup from Passage? No problem!
This is what you need to know about delivery service:
Minimal order is 250 UAH in Ternopil and 350 UAH outside the city.
Delivery cost - 60 UAH within the city and 80 UAH - outside it.
Orders worth over 1500 UAH are delivered free of charge.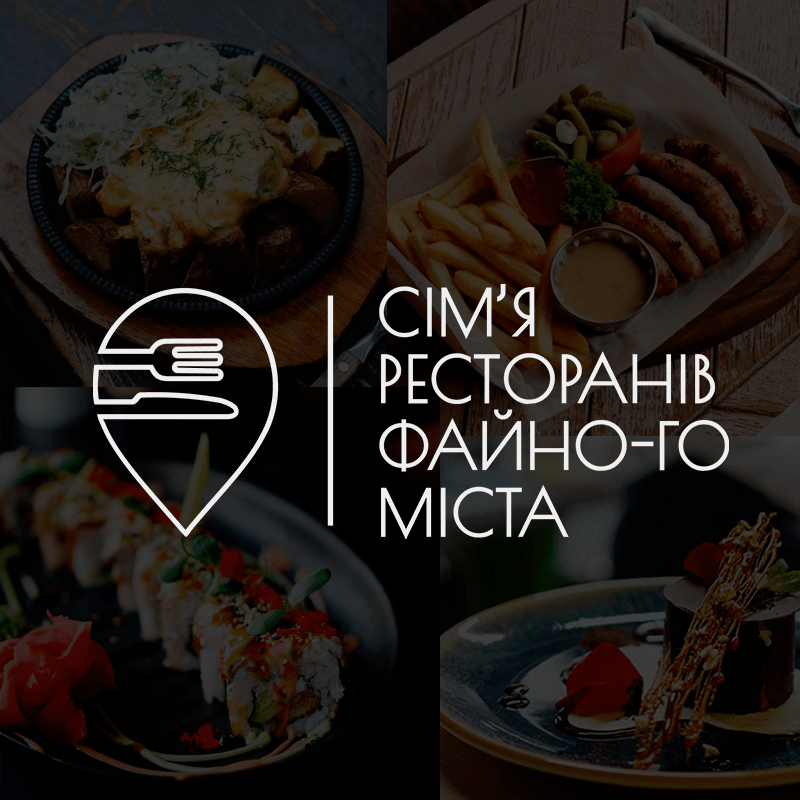 What is delivery service from Faine Misto Chain all about?
Restaurant chain Faine Misto aims at satisfying every customer, even if they do not have time to visit the restaurant itself. There are days when you just want to stay in and do not feel up to going out. Also, imagine a situation that guests came round unexpectedly and your fridge was completely empty. What would you do? Treat them with crisps or see them off to the door? Club or Pub from Faine Misto chain will be your personal rescuers who will deliver tasty dishes and beverages to your home within minutes.
Every guest is very important to our cooks, even if they want to enjoy dishes from Faine at home. We offer our customers a varied menu, and it is possible to order all dishes from our kitchen directly to your home. Is it safe to order dishes from a restaurant or a pub home? Without doubt YES, as there is no difference whether you are sitting at the table in one of our restaurants or somewhere else – we always offer you a dish made of the best and freshest products. Happy customers and impeccable reputation of the restaurants are of primary importance to us.
Why choose in favour of Faine Misto Restaurants?
Not all restaurants can boast delivery service. More than that, some of them do not take trust and safety of customers into account and people order lunch or dinner being actually blindfolded. Has it happened to you before that you received the dish you had not ordered or its quality and look were doubtful? Restaurant Faine Misto is a new-format catering establishment with strong values, so your choice will be completely justified.
The menu of our restaurants is a portal into the world of affordable and amazingly tasty cuisine. Only fresh products, sophisticated dishes, delicious beverages and author-made cocktails – we offer this all to you. Do not waste your time, relax with friends and family, while Restaurant Family Faine Misto will provide tasty and carefree recreation to you!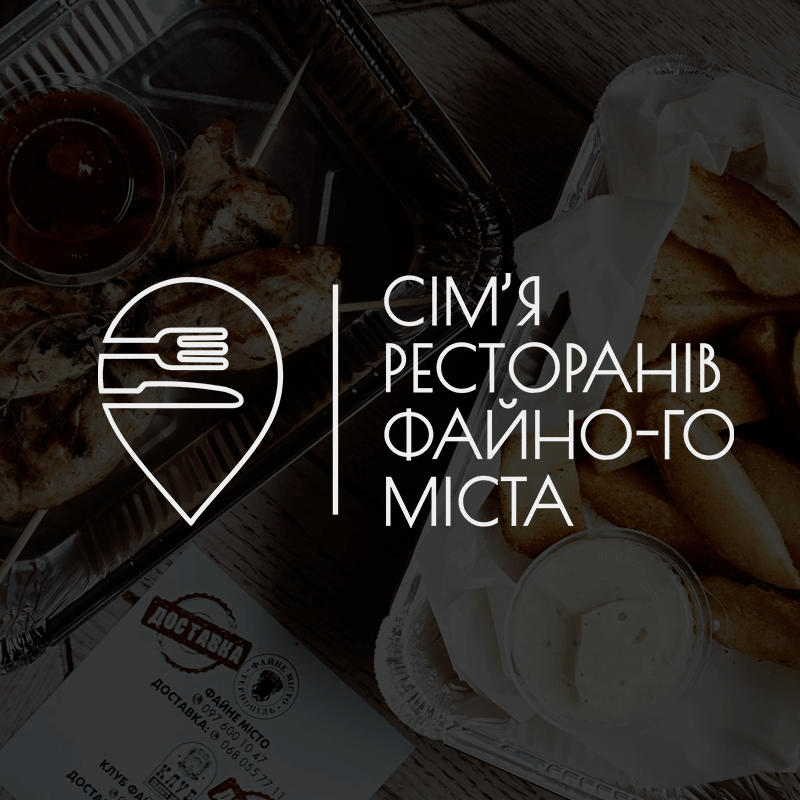 In the Bar "Adler Passage 13" delivery service is lightning fast and food is amazing!
Is it possible to enjoy a tasty meal in a bar? YES! Adler Passage 13 will cater for its customers outside the bar. Choose favorite dishes from the menu on fainemisto.com or telephone our administrators, and your lunch or dinner will be delivered to you within minutes!
Delivery service in Passage is available from 11 p.m. to 21.20 a.m.
Cooperate with friends and colleagues, because orders worth over 2000 UAH. are delivered free of charge, Faine Misto chain pays for you!
Minimal order for delivery in Ternopil is 250 UAH.
How to order food from Faine Misto?
We want to save your time, so delivery service is maximally simple and fast. If you are near the restaurant, visit us, leave your order and address and our couriers will deliver dishes on time. Also, you can visit our web-site fainemisto.com and make an order online. Within minutes an administrator will contact you to check the details. Another comfortable way is to telephone us.
You can look through the menu of Faine Misto restaurants on our web-site or consult the administrator.
Summing up, you need to contact the restaurant, choose dishes, give us necessary information about place and receiver – and your dinner will arrive as fast as possible. Family of Restaurants Faine Misto caters for its customers wherever they are. Eat delicious food and enjoy life with us!