Hearty and delicious set-lunches for delivery.
All doctors and nutritionists emphasize: you should not neglect lunch! Along with food you need to get a balanced complex of fats, proteins and carbohydrates which will give a charge of energy and strength for the rest of the day. Therefore, a set-lunch is the best option for a lunch break. It is profitable, fast, affordable and delicious. In addition, if your time is limited you can order lunch right to the office! So you will take care of a full, varied and hearty meal for every day!
Set-lunches in Ternopil: What does Faine Misto Family Restaurants offer?
We do not limit our guests with the dishes. Choose your favorite items and order your unique set-lunches in Ternopil with delivery from our restaurant chain! You have a great opportunity to choose dishes on your own. This is a new format in Faine Misto through which you can buy business lunches in the following options: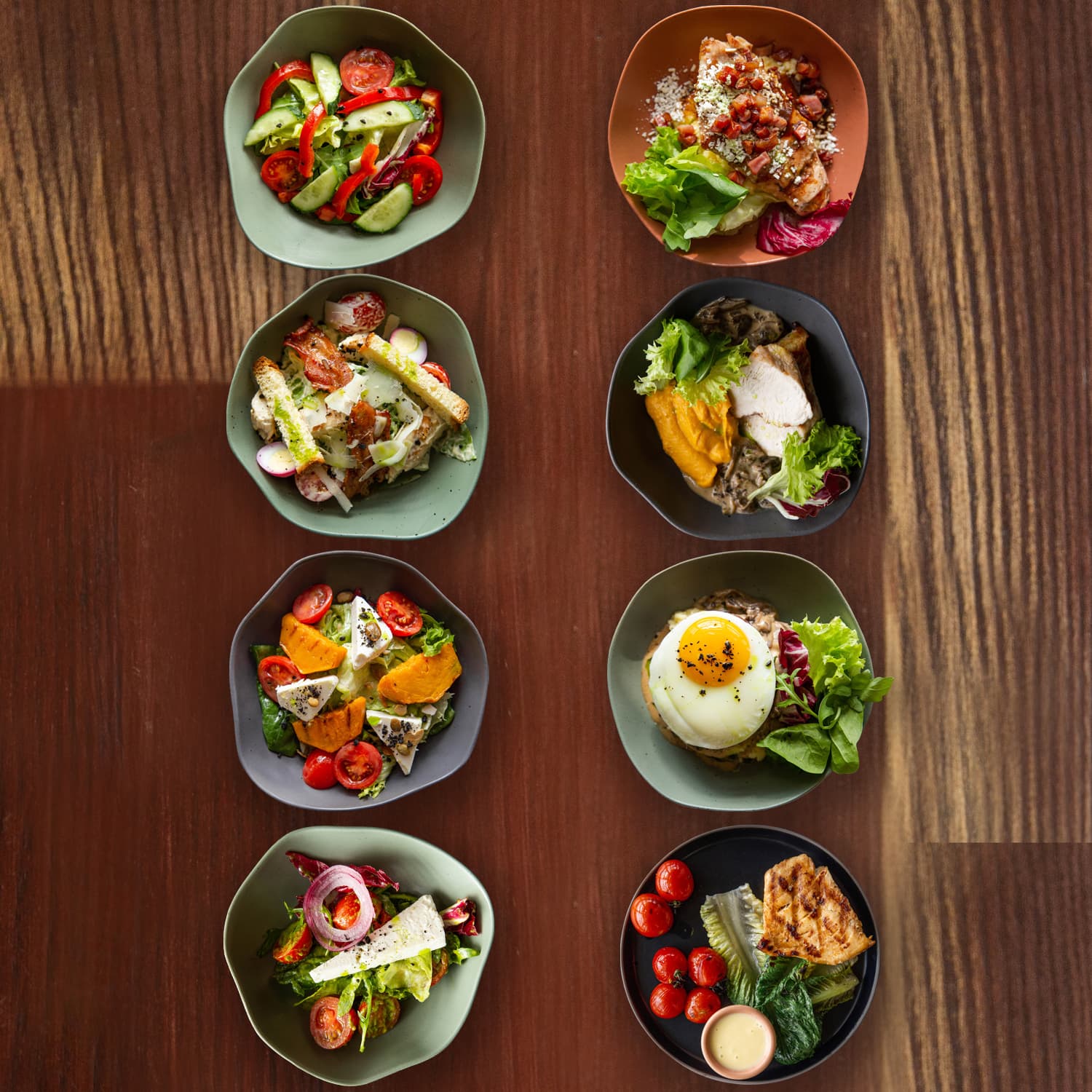 Maxi lunch — order all three dishes to choose from.
Lunch-light — two dishes to choose from the offered. For example, basis + salad, soup + basis, soup + salad.
Lunches delivery to the office or even home delivery through the menu of set-lunches gives you the opportunity to choose the first and main meal, as well as a salad of your choice at a really good price. What we can offer you:
First meal. Borsch, quail broth, bograch, pumpkin cream-soup.
Second meal. Banosh with grilled chicken fillet, steak with mashed potatoes, turkey with pumpkin puree and mushroom sauce, grilled saida fillet with ber blanc sauce.
Salads. Vegetable salad, salad with pumpkin, tomatoes and sheep cheese, caesar salad.
We always have fresh and delicious lunches! Ternopil also chooses Faine Misto Family Restaurants because of the affordable prices for the entire menu. Believe us, it is cheaper to have lunch with us than to cook it yourself and it is guaranteed to be healthier and tastier than a snack from a supermarket or street food!
How to order set-lunches in Ternopil? Delivery from Faine Misto Family Restaurants!
To order set-lunches you can call by phone numbers: 098-055-77-11 and 0352-51-94-44; or order online using our website or via mobile app.
Lunches delivery across Ternopil is possible at the order on 250 UAH, for the city - on 350 UAH. If you work near our establishments and have a free time for a walk, there is no minimum check for a pickup! We deliver lunches on time and in accordance with all recommendations of the Ministry of Health for the quarantine period. Have a delicious lunch with Faine Misto!