Sushi sets from Young restaurant
View full menu of Young restaurant
What could be better than delicious sushi? A lot of delicious sushi! Sushi sets can be ordered for a party with friends, for a romantic date, for lunch with co-workers or just for a home dinner with family. Fresh tasty rolls will immediately make your day more pleasant and a little festive. And the best sushi sets in Ternopil and their wide selection, of course, are in the restaurant of Asian cuisine "Young".
The best sushi in Ternopil – in Young. What sushi sets to order for group of friends?
There are both classic sushi positions and unique and original ones which you will not find anywhere else. The sets also consist of classic, familiar roles and original, branded from Young. There are different portions for different companies, you can order a kilogram set of sushi, and there is even a three-kilogram set.
Let's take a closer look at all the classic sets.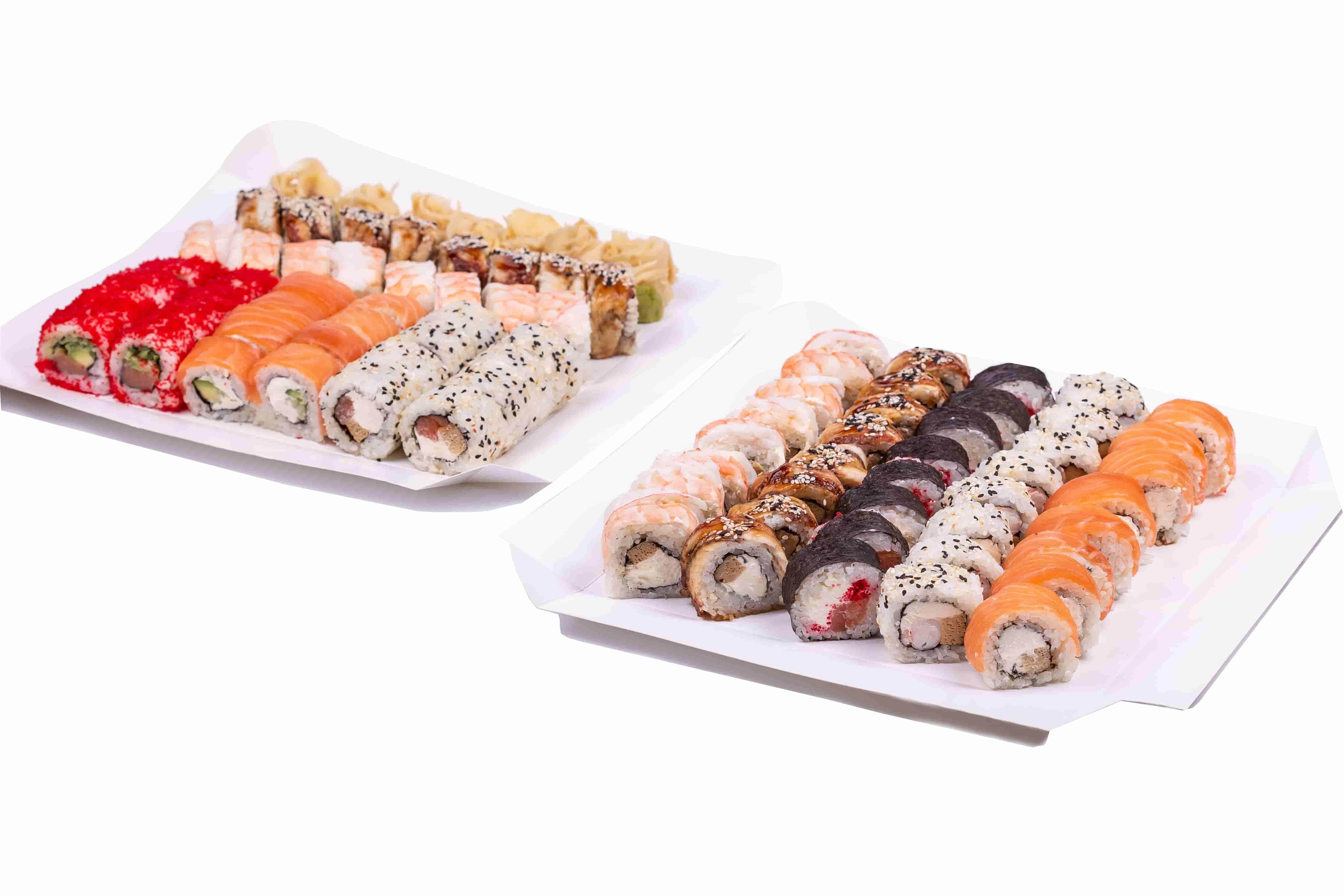 ---
Party set XXXL.
The most popular sushi set in Ternopil, huge, various and delicious.
Here are three kilograms of popular sushi: philadelphia with shrimp, philadelphia with salmon, philadelphia with eel, alaska with salmon, alaska with shrimp, red dragon, golden dragon, pink dragon, california with salmon, futomaki with shrimp. Bring all your friends, that's enough for everyone!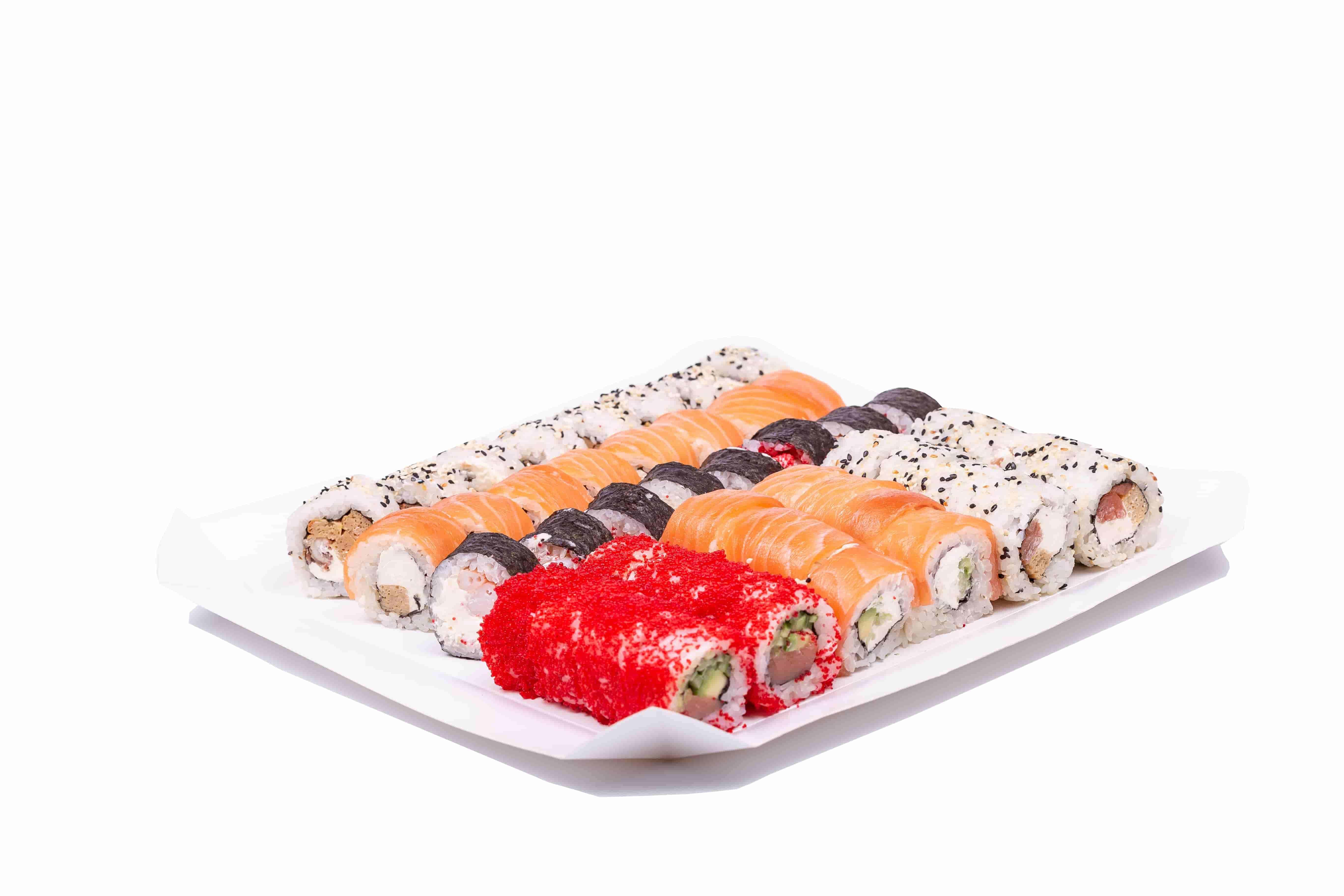 ---
Young XXL set.
Another considerable set of different sushi, weighing almost 2 kilograms.
This set includes the following rolls: philadelphia with salmon, alaska with salmon, alaska with eel, california with salmon, futomaki with shrimp and red dragon.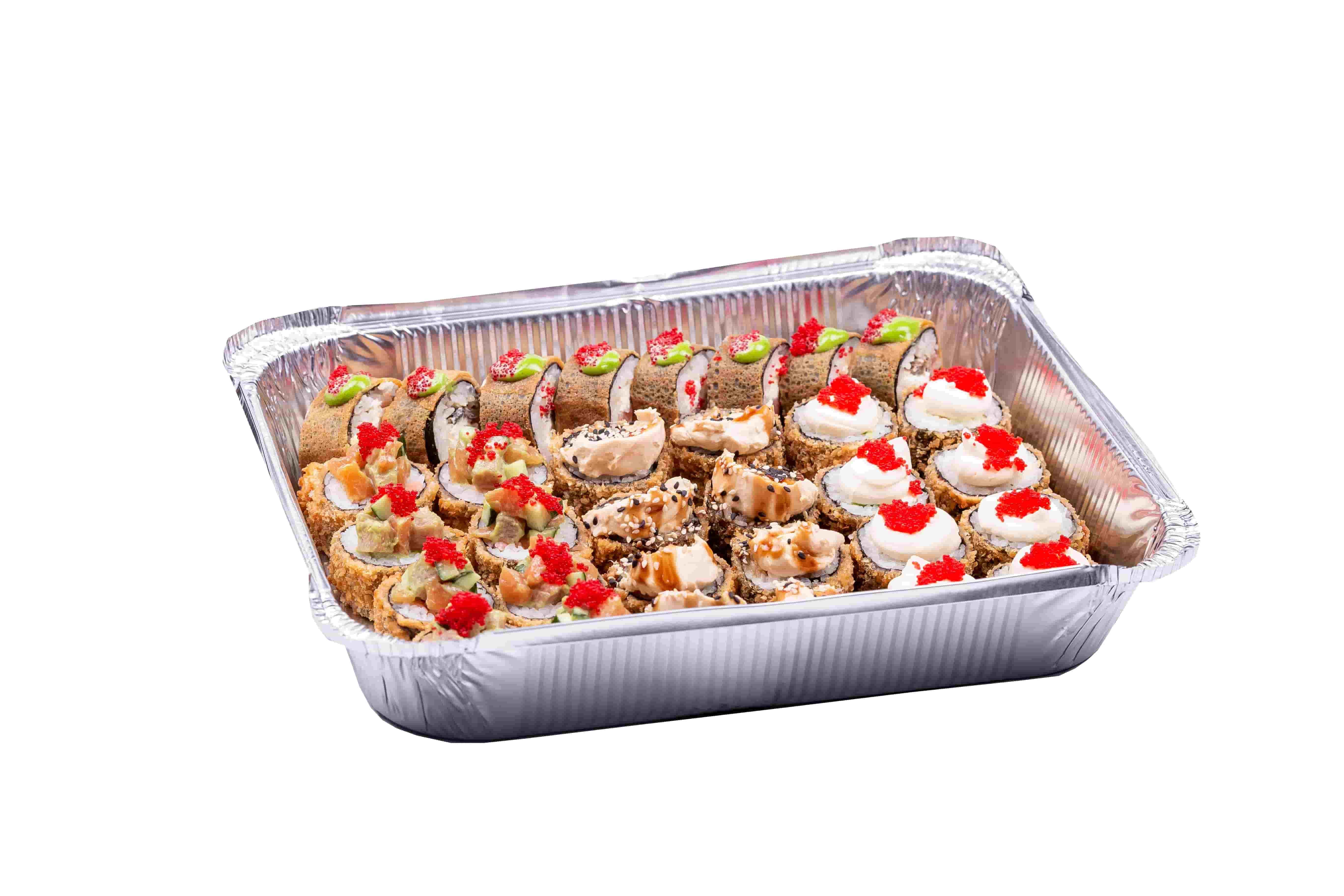 ---
Panko set.
If you are real gourmet and a fan of hot panko rolls, then this set is just for you. It includes panko eel-shrimp, panko salmon-shrimp, punk classic and takeshi with salmon. 1300 grams of favorite sushi in total.
---
Dragons set.
Available in regular format - 710 grams, and in XL format - 920 grams.
All your favorite elite sushi: red, gold and pink dragons.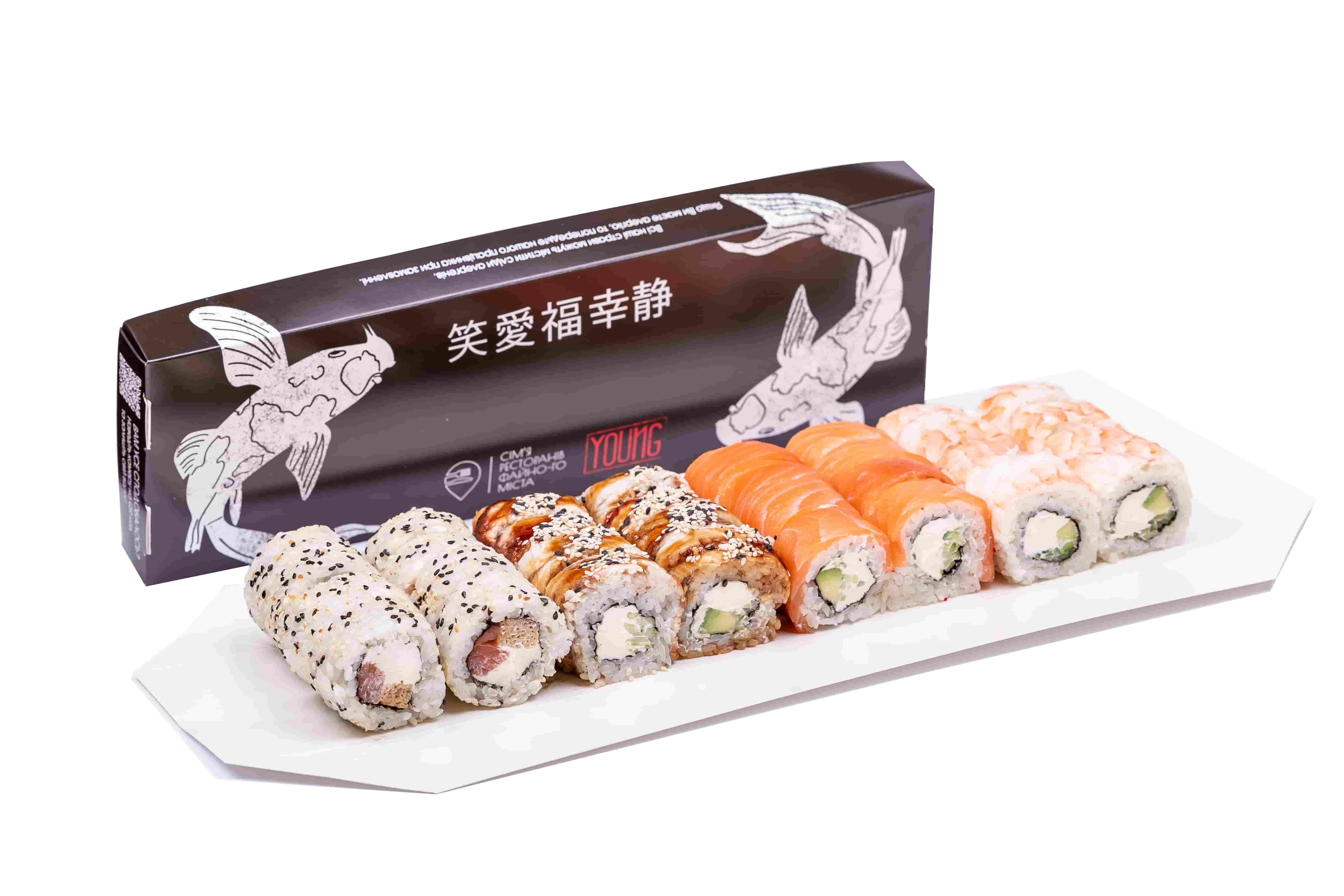 ---
Philadelphia set.
There are also different sizes. Normal - 920 grams and XL - 1220 grams.
The set consists of philadelphia with salmon, philadelphia with shrimp, philadelphia with eel and alaska with salmon.
Besides these sets, there are also exclusive sushi sets from YOUNG. These include sushi, created according to unique recipes from our chef Vadim Timofeev.
Each set is original and unique in its recipe.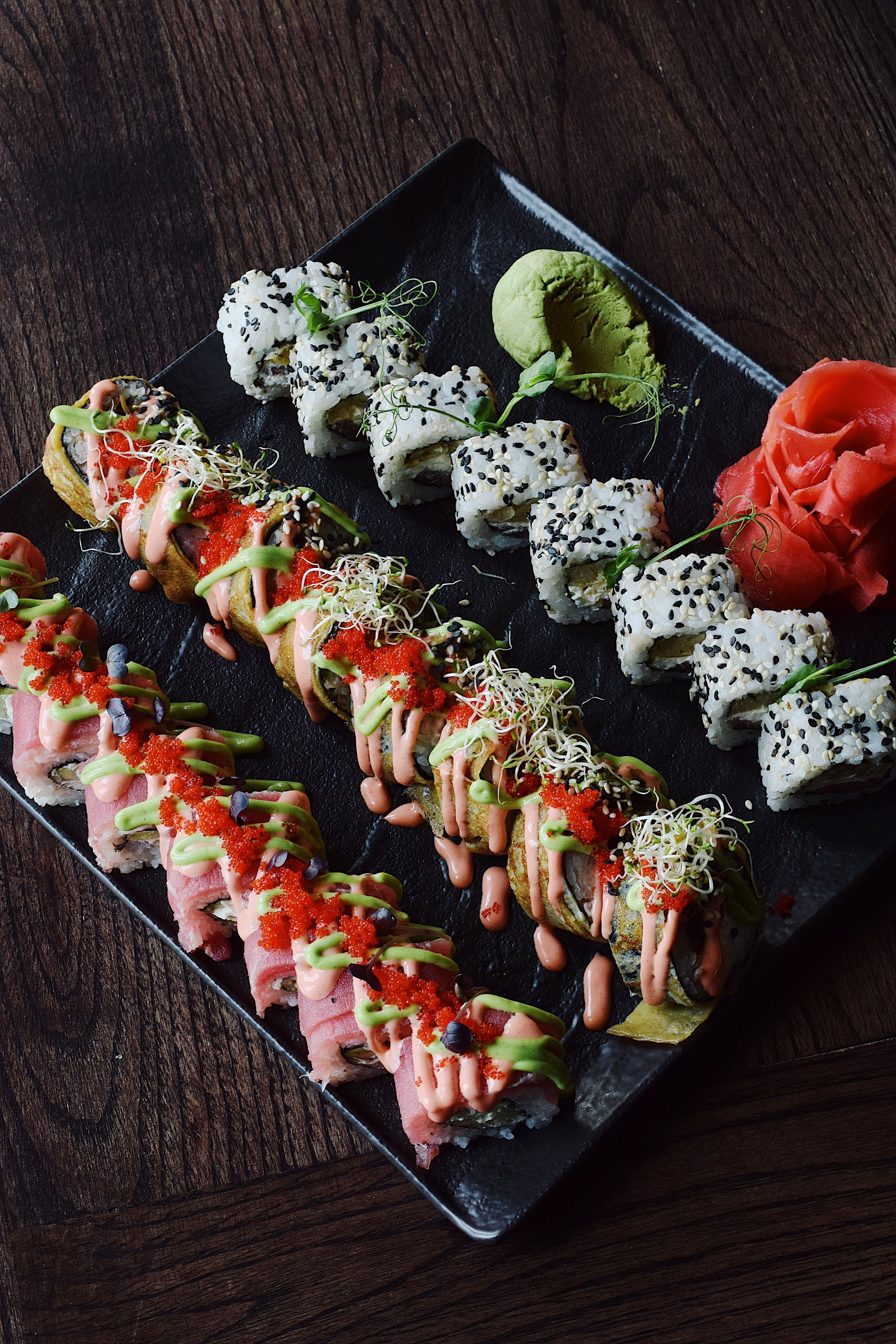 ---
Tuna set.
For tuna fans we offer the following sushi:
Weight: 740 grams.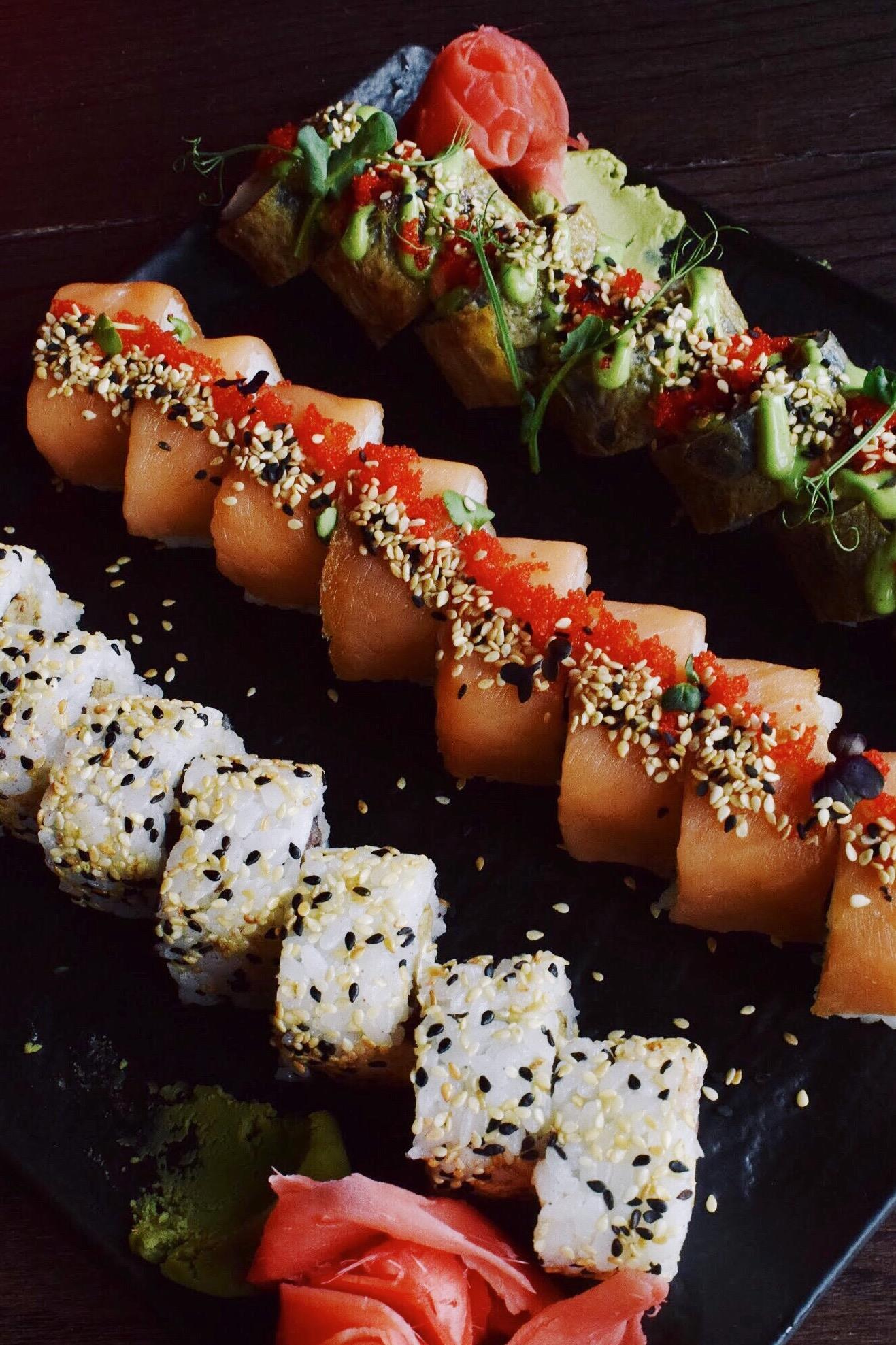 ---
Salmon set.
For salmon lovers because there is a lot of it here! Set included:
Weight 760 grams.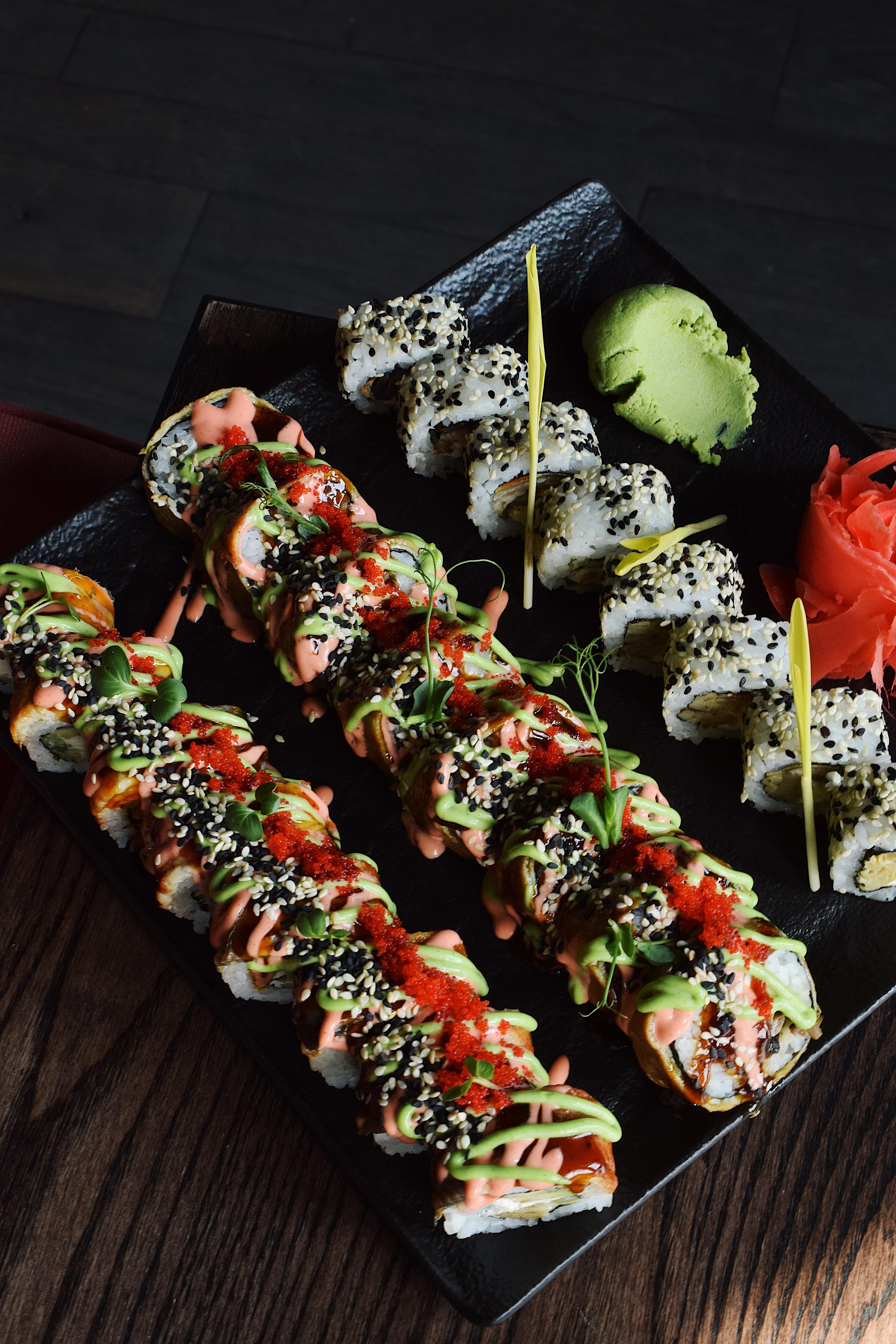 ---
Unagi set.
Included:
Weight 750 gra,s.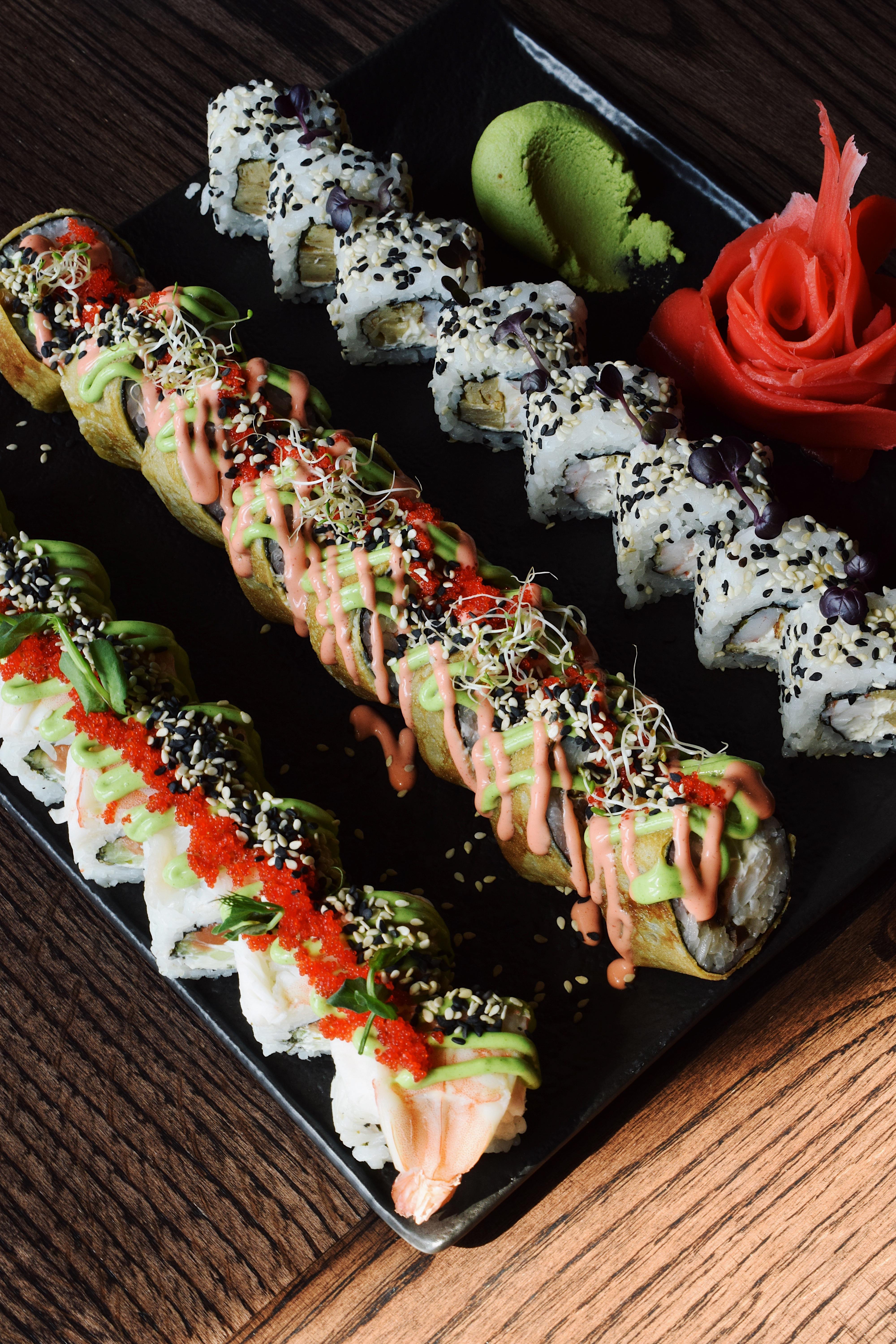 ---
Ebi set.
Included:
Weight: 760 grams.
Every set you choose will definitely be fresh and delicious and you will definitely be satisfied!
Delicious sushi sets - Ternopil. Delivery from Young restaurant.
Why should you order sets in Young? Because Young delivery has a lot of advantages:
Taste. Sushi in Young is prepared by real professionals, every roll is a perfect balance of rice, filling and sauce so their taste is simply unmatched.
Quality ingredients. In Young sushi and all other dishes are prepared from selected and freshest products from proven suppliers.
Large portions of sushi to satisfy your appetite, sushi sets weighing one, two, and even three kilograms.
Original recipe. Besides the traditional sets, Young's menu also has many original rolls made according to a unique recipe.
Beautiful presentation both in restaurant and for delivery. Sushi sets you order will have not only unsurpassed taste but also appearance. Special containers are used for transportation which preserve the good meals appearance.
Affordable price. There is perfect value for money in Young restaurant. Where else would you try such delicious sushi at a fairly affordable price?
Compliance with anti-epidemic measures by all employees of the establishment as well as couriers. They work in protective gloves and masks and measure the temperature before the work shift.
Wide variety of sushi and sets. There are a lot of sushi and sushi sets, everyone can choose what they like. Or try different ones to taste them all.
Fast delivery. Orders are processed very quickly and couriers work efficiently, responsibly and fast.
You can order sushi in Ternopil from Young restaurant in several ways. You can call by phone numbers: 098-055-77-11 and 0352-51-94-44; or order online using our website or via mobile app.
Your check must be at least 250 UAH in the city and 350 UAH outside the city.