Relevant vacancies in Faine Misto Family Restaurants.
Cook
Waiter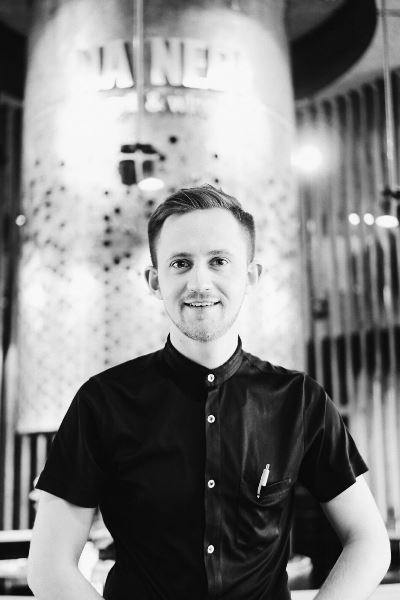 Career in Faine Misto restaurant chain.
A successful career in the restaurant business is a dream of many people. Someone starts as a cook in a town cafe, others circle with trays between pub tables and some have to start their future careers as bartenders. The workplace has a tremendous effect on the person themselves, on their views and life guidelines so it is very important to choose the right and inspiring workplace.
Faine Misto Restaurant is a truly amazing place that envelops its guests with love and attention. But any business project requires not only creativity but also a lot of professionalism. We gather around us true connoisseurs of excellent service who are in love with food and restaurant business.
Faine Misto restaurant chain is constantly evolving and expanding so our team is a family which is constantly growing as well. Maybe Faine Misto is waiting for you? Fate prepares many gifts for everyone but working in our restaurant chain guarantees success and inspiration.
What corporate values ​​does our team "profess"?
Pride and devotion.
Each member of our team feels proud of their work and has endless faith in the project they are working on. Devotion and joy to common cause help our chefs, waiters and every other employee to do their job better - with inspiration and love.
Personality in a circle of friends.
Our staff is a close-knit and friendly team consisting of individuals. Everyone has their own opinion and is not afraid to express it here, but at the same time strives for self-development and listens to the advice of wise mentors.
Passion for their work.
Which restaurants in Ternopil can show off employees who are really in love with their work? We don't know who, but the Faine Misto restaurant chain is a group of passionate people. What is the expression of passion and passion? Of course, in work, in relation to the culture of food consumption and in high-quality service! Our staff treats guests with respect and love so it is not difficult or troublesome for them to perform their duties.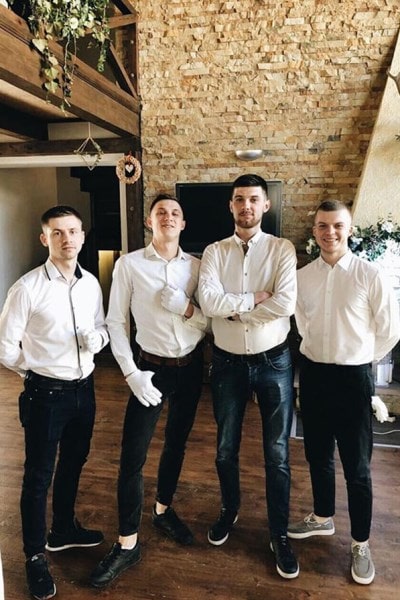 Quality in everything.
Product quality and the level of service are not empty words for employees of the iconic place "Club Faine Misto" (Ternopil) or any other places of our restaurant chain. We strive to treat our guests with exclusively fresh and environmentally friendly products and this rule is one of the most important for us. Each member of the restaurant team fully shares this dogma and implements it even in their daily lives.
Hospitality as a job and philosophy of life.
Faine is known for its high level of service even outside Ternopil. We hone the art of hospitality every day in each of our employees but it is extremely important for us that all team members strive for development and constantly cultivate a philosophy of sincere and professional hospitality.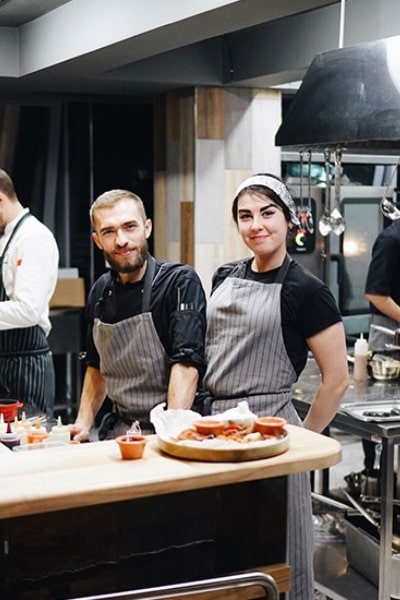 Do you want to become a part of Faine Misto team?
As the Faine Misto restaurant chain grows, we need to expand our friendly team. If your dream is a restaurant business, you want to learn from the professionals and are ready give 100% then we are waiting for you!
Our website fainemisto.com will be sure to publish current vacancies with a fully explanation of all the details. However, even if there is no job advertisement at the moment, but you are confident in your diligence and love for the restaurant business - then send us your resume by e-mail anyway. Maybe fate will smile on you and in the near future Jan Amor (restaurant of our chain) or the pub "Faine Misto" will become your second home.
We invite talented people who love their work and are able to put some heart into it!