Jan Amor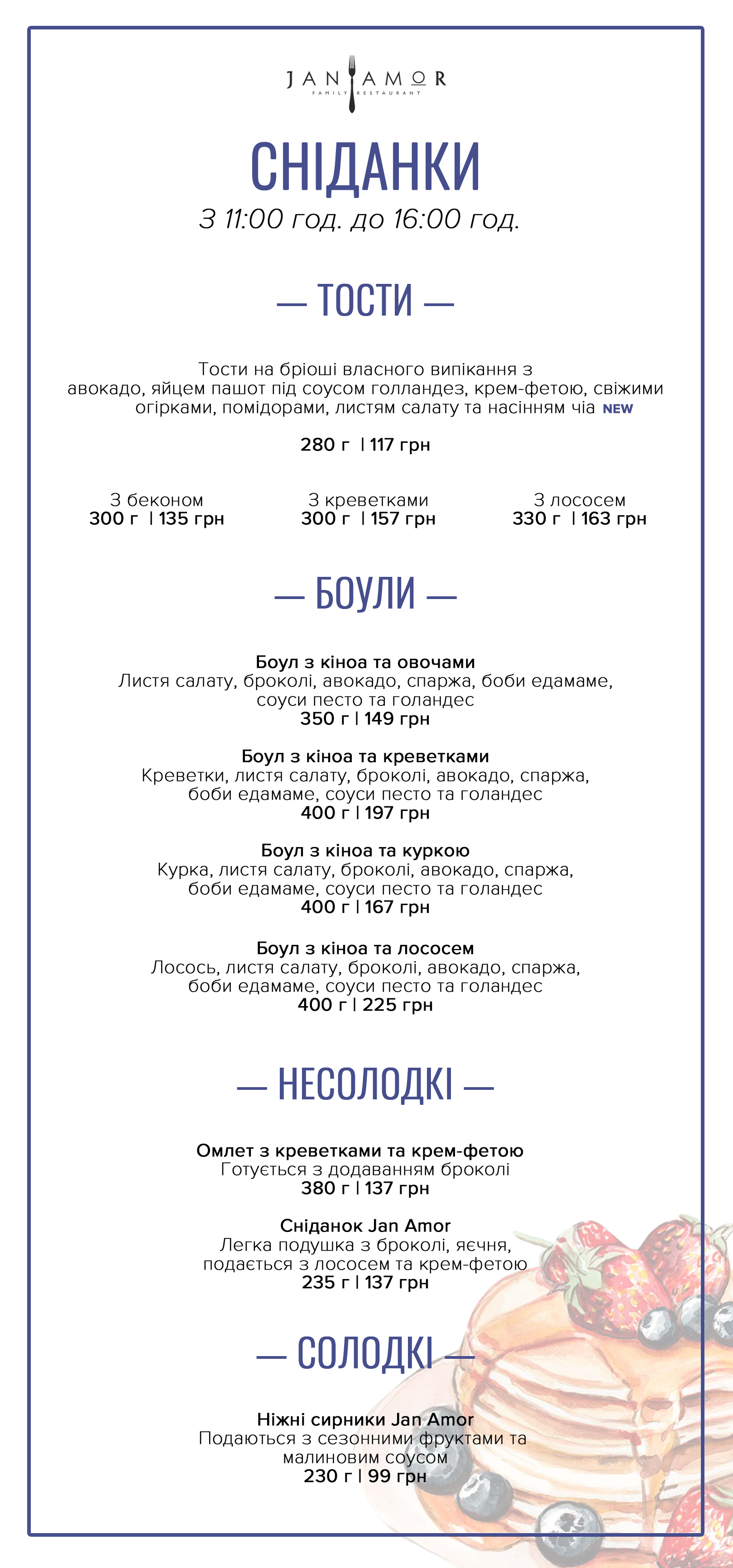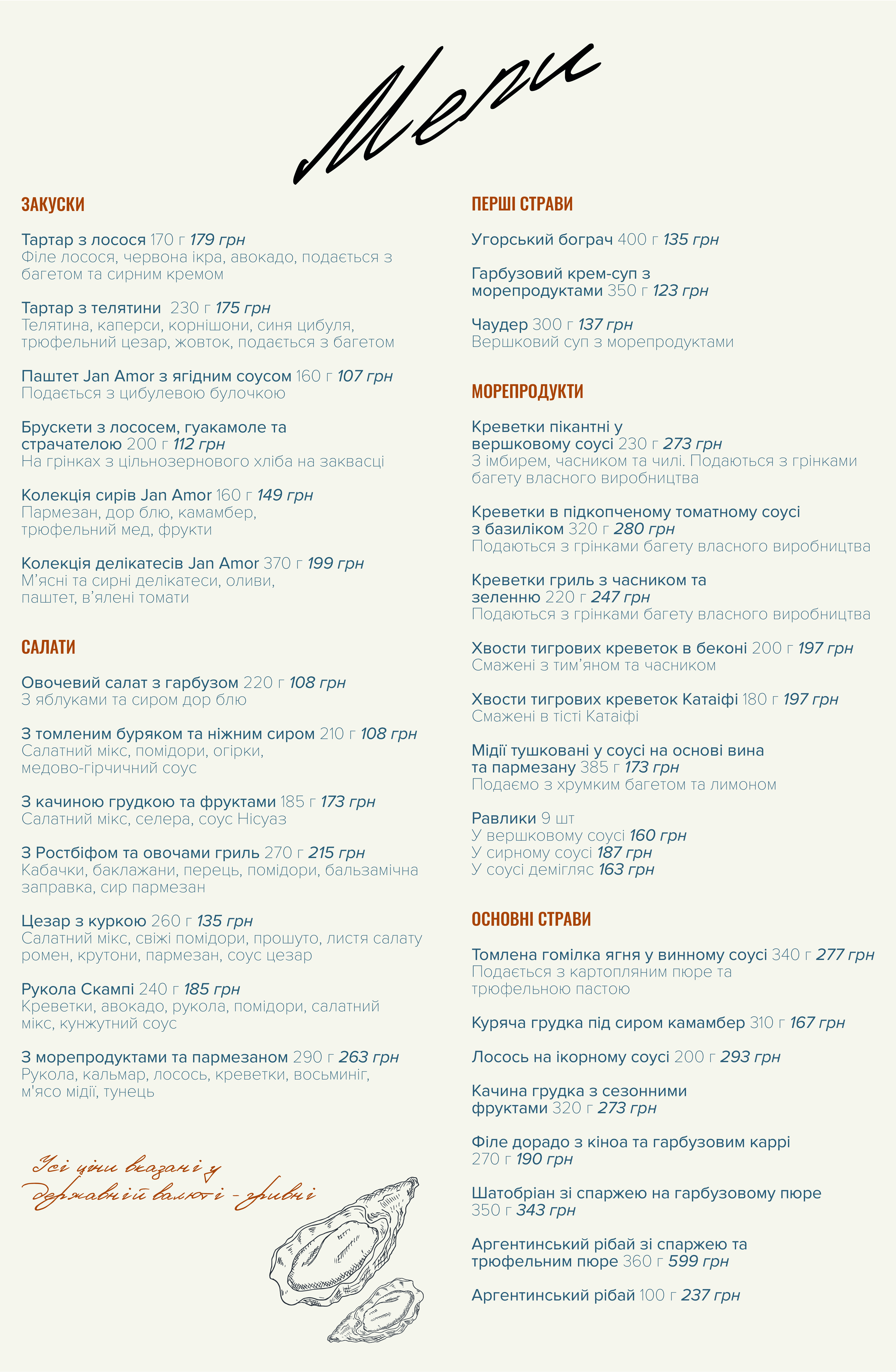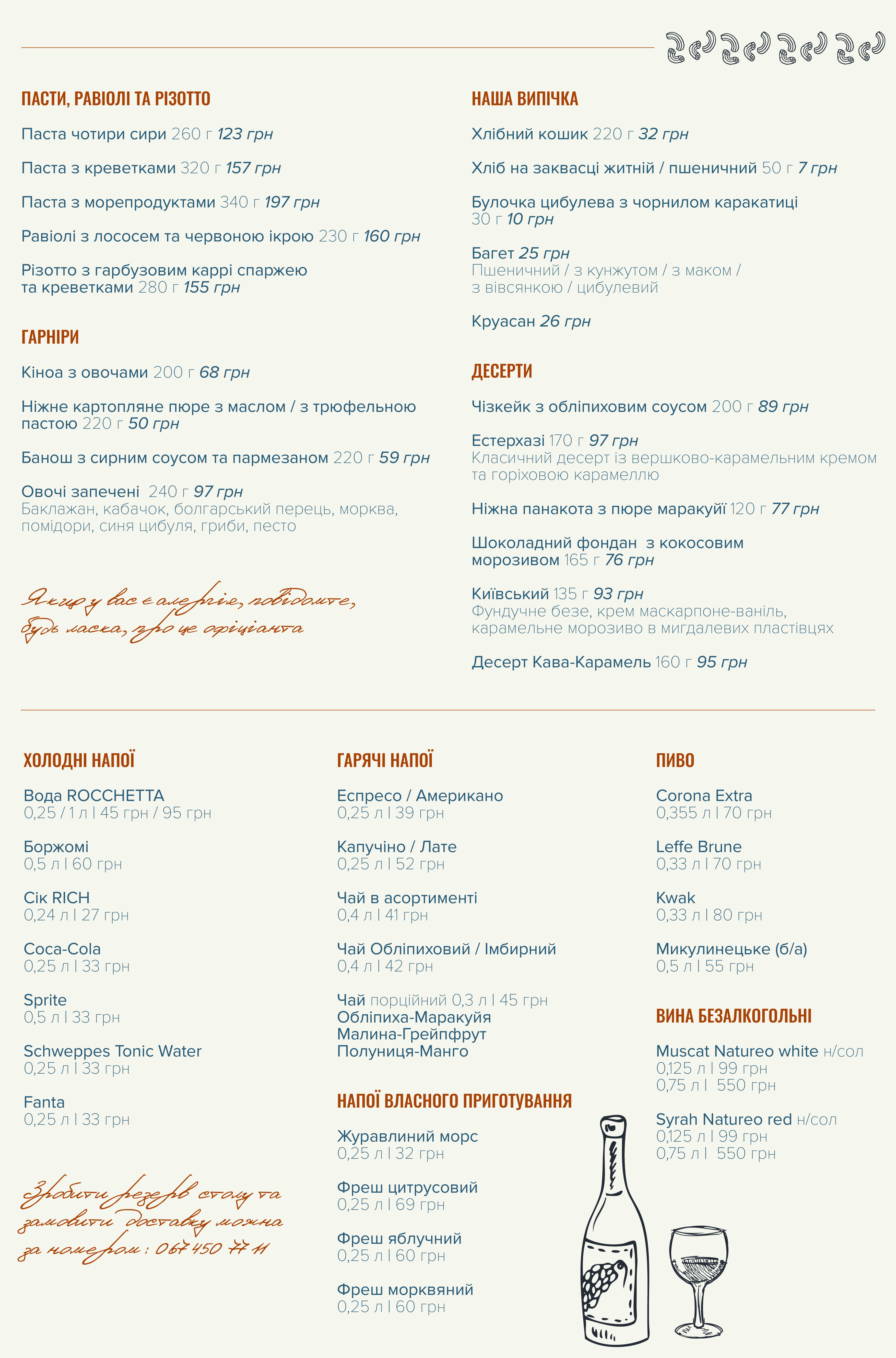 Jan Amor
The aim of the restaurant is to introduce our guests to the most recent achievements of culinary art. European cuisine is exceptionally rich and diverse. For our menu we have selected only the best recipes and traditional ways of cooking.
Our restaurant's most outstanding feature is its kitchen open to visitors who are able to observe how the dishes are being made. We take special pride in our wine list and offer customers the best types of wine produced in Italy, Georgia and Spain.
The restaurant «Jan Amor» is the only place in Ternopil where you can try meat dishes cooked following an innovative method called Sous-vide. The food is put into a vacuum-sealed plastic pouch. After that it is cooked in vacuum at an accurately regulated temperature (not more than 70°C). This technology allows to preserve nutritious value of food products and wonderful taste of creative cuisine dishes.
We are one of the first in Ternopil, who start working with premium seafood.Dishes are presented in the menu of the restaurant Jan Amor – this is the work of prizewinners HoReCa Lviv 2017 and each of them has an author's interpretation.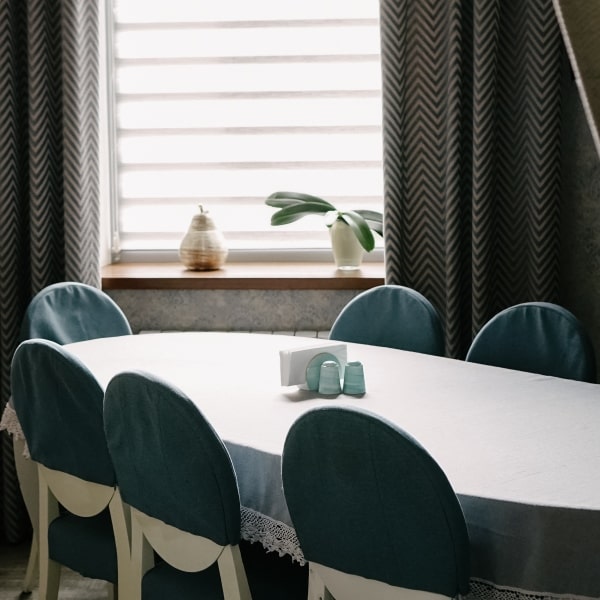 Jan Amor – When Everything Is Ideal
Creative cuisine restaurant "Jan Amor" is inviting the residents and guests of Ternopil city to enjoy a delicious meal in its relaxing atmosphere. With our sophisticated dishes and drinks, stylish design and friendly hospitable service you will definitely feel yourself at home.
Jan Amor Family Restaurant is an institution with an author's cuisine.In the cozy halls of the restaurant, guests celebrate birthdays and christenings, family lunches and romantic dates. Jan Amor can accept 30 people for special events. There is also a private meeting room for 8 people.
It is very difficult to describe the unsurpassed taste and blissful pleasure you get from eating dishes in our restaurant. There is only one way to experience the benefits of author's technology, high quality chef's work and it is to visit the restaurant "Jan Amore" and try our dishes
The restaurant «Jan Amor» is a perfect combination of excellent quality, reasonable prices and sophisticated design in the restaurant chain «Faine Misto»
We are very demanding in choosing our suppliers. The meat, vegetables, fruit and herbs which we use in cooking are all ecologically clean and grown at local farms. We guarantee that all the ingredients are fresh.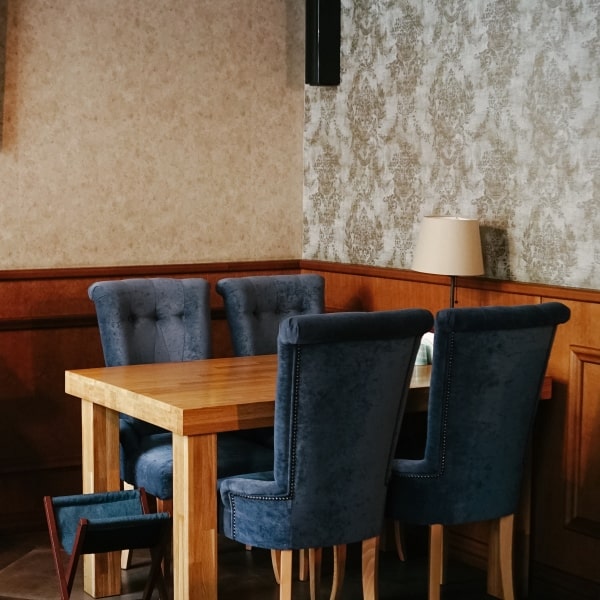 Only the best cooks of the country work in the restaurant "Jan Amor". Their skills and creative approach to cooking have become art. We feel confident enough to rival the most famous European restaurants. Do you think that sophisticated dishes and excellent service will certainly cost you a fortune? Visit our restaurant and make sure that you are wrong. Our regular customers joke that a dinner in "Jan Amor" is not only tastier, but also cheaper than the home-made one. The restaurant can serve 55 customers at a time and there are three halls to choose from. Each hall is decorated in its own unique style – Italian, French and Portuguese. We have created a special atmosphere of sophisticated luxury, elegance and comfort. Working on the interior design of the restaurant, the designers succeeded in embodying national cultural peculiarities to the smallest details. "Jan Amor" is a wonderful place for a romantic evening out or a love proposal, celebrating birthdays and other family events. Are you looking for a luxurious restaurant to celebrate your wedding reception? A lot of newlyweds have already chosen "Jan Amor" for this happy occasion.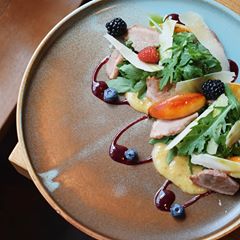 Follow us
@jan_amor_restaurant
Working hours
12:00 - 00:00
Address:
Ternopil, O. Kulchytska st. 1
Administrator
067-450-77-11