Доставка Напоїв
Branded alcohol with home delivery
How to organize a party with minimal effort? Order home delivery! Alcohol delivery from Faine Misto is also available so you don't need to go to the store. Save energy and time for a great rest and we will make sure that everything you need is right on the table!
You can order alcohol drinks online on our website or via official mobile app "Faine Misto". We want to help you have a great time and not be distracted by grocery shopping. And we want to develop the culture of alcohol consumption in Ukraine to make the pastime of Ukrainians really luxury! The party begins!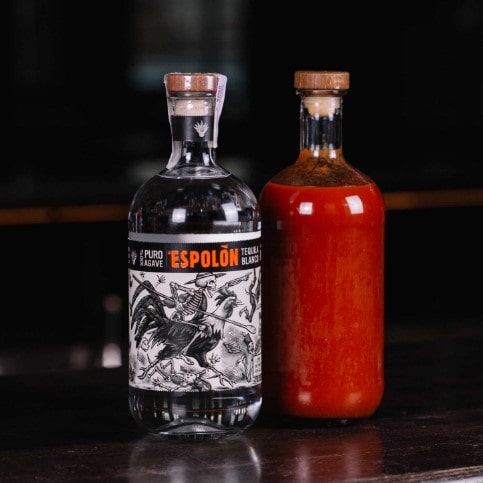 Drinks delivery from Faine Misto Family Restaurants: what do we have in our menu?
For true connoisseurs of luxury and tasty alcohol we have gathered a collection of drinks that will complement any celebration! Drinks are delivered not only in Ternopil but also outside the city. If you have had a degustation of alcohol menu in our establishments at least once then you know for sure that we choose only the best samples for making cocktails! And it is possible to buy alcohol like this for yourself.
There are separate drinks and prepared cocktail sets: now cocktails from your favorite pub and bars can be prepared at home! What alcohol brands are on the menu:
Espolon Blanco.
Gordon's.
"Kozatska Rada".
Johnnie Walker.
"First Guild".
Captain Morgan.
Bell's.
Aperol Aperitivo.
Mionetto.
Metaxa.
Bulleit.
Marengo.
You can buy alcohol drinks for any taste, the catalog contains wines, whiskey, rum, Ukrainian and Mexican vodka, cognac. Our cocktail sets, depending on the main alcoholic ingredient, can be completed with sangria of our production, schweppes, juice or cola. Prepared sets really save time and guarantee that the party will pass with exquisite taste.
We deliver not only alcohol, food delivery also applies to all establishments of our restaurant chain! Order your favorite dishes, choose drinks and the party is guaranteed to take place! If you like spring rolls, sushi or wok noodles take a look at the page of Young restaurant. NA NEBI is responsible for grilled meat and original Ukrainian cuisine. The most delicious burgers in Passage Adler 13. Hearty meals, snacks in the CLUB and PUB of Faine Misto.
Why is it profitable to buy alcohol delivery from us?
First of all, there is not always enough time to buy everything you need, especially when friends have announced their visit in 30 minutes! Second of all, stores have time restrictions on buying alcohol and you can buy alcohol drinks from us later than ten o'clock! Thirdly, the collection has all the top positions, guaranteed quality and the best brands at a nice price!
Delivery of alcohol is carried out under the following conditions:
You are an adult buyer who will provide the courier with documents proving your age, if necessary.
For Ternopil residents, the minimum check is 250 UAH, outside the city – 350 UAH. There is also a free pickup.
Order elite drinks and meals in the amount of 2000 UAH and get FREE delivery in Ternopil and outside the city!
The price of delivery orders is less than the above amount of 50 UAH (Ternopil) and 70 UAH (outside the city).
Currently, gastro and alcohol delivery is limited due to quarantine requirements, we accept orders until 22:20!
Couriers will deliver your package to any part of the city carefully and on time. Questions? Or do you want to place an order by phone? Call: 068-055-77-11!
Ternopil Shevchenka st., 23
Administrator
+380680557711